20X40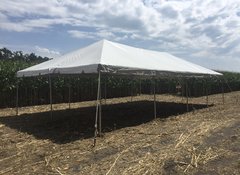 20x20 high peak frame tent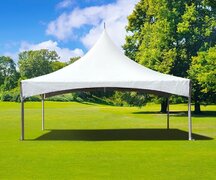 20X20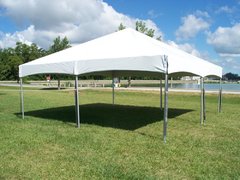 20x40 high peak tent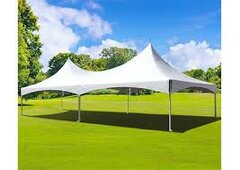 Window side wall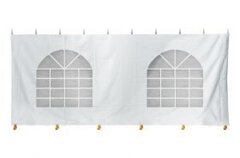 Tent Rentals Georgetown DE
For the best tent rentals Georgetown DE has to offer, look no further than Jayden's Party Rentals, your neighborhood go-to for all things event-worthy and fun! As a local, family-owned and operated business, we know the ins and outs of the party planning industry and can make any event come to life. Think of us as your one-stop shop for the best tent rentals and event furniture in town. No matter the size or the occasion, we've got you covered.
We're proud to serve Georgetown, Delaware , and the surrounding areas of Sussex County with our excellent customer service and amazing selections for event equipment rentals. We are passionate about creating the perfect party atmosphere and have been at the helm of countless community events, private parties, and the highest quality tent rentals Georgetown DE offers. We're all about making sure your celebration feels like home, even if it's under one of our top-notch tents. With our range of sizes to choose from, you can ensure you select the tent that fits your event needs.
Our company is committed to ease, efficiency, and, above all, your satisfaction. We aim to provide the #1 tent rentals Georgetown DE trusts to get the job done. Securing your tent rental with Jayden's Party Rentals is a straightforward and easy process. With an easy-to-navigate online platform and a responsive team at your service, selecting the ideal tent for your event is seamless. Book your tent rental online today or give us a call at (302) 569-2055 to learn more about your options.
Affordable and Reliable Options for Tent Rentals in Georgetown DE
Choose the best option for your tent rentals in Georgetown DE. Offering a wide range of tents to choose from, we aim to cater to every occasion and accommodate each unique event specification.
Whether you are organizing a large-scale corporate gathering or an intimate private celebration, our diverse assortment of tents provides you with the perfect solution. For example, our expansive pavilion tents are the ideal choice for sizable events such as trade shows, community festivals, and corporate exhibitions, providing ample space while ensuring a conducive environment for interaction and engagement. For more casual events, such as garden parties, birthdays, and family reunions, our versatile range of tents serves as the perfect solution for shelter and space optimization. They protect your guests from the elements while adding a touch of sophistication to your event.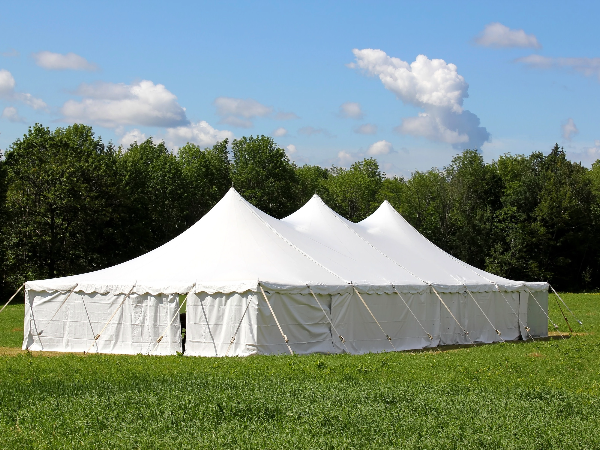 We pride ourselves on delivering exceptional customer service and premium quality rentals. We are here to simplify the event planning process, ensuring your event is both successful and memorable. Beyond tent rentals, we offer a wide selection of event furniture and other event rentals, including but not limited to: bounce houses, chairs, tables, patio heaters, snow cone machines, coolers, griddles, popcorn machines, and more. On the hunt for the #1 table and chair rentals Georgetown DE has to offer? You're in the right place. We offe a wide range of event furniture for every occasion. Choose the best tent rentals in Georgetown DE today. We invite you to reach out to us via our phone at (302) 569-2055 to discuss your requirements and see how our tent rentals can bring your vision to life.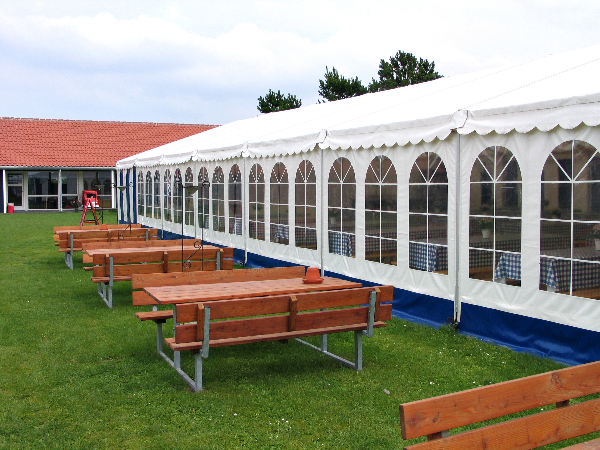 The Best Wedding Tent Rentals Georgetown DE Has to Offer!
If you're on the hunt for the best wedding tent rentals Georgetown DE has to offer, look no further than Jayden's Party Rentals. We can't wait to help make your wedding festivities absolutely unforgettable. We take immense pride in offering an exceptional range of services and products designed to make your journey to 'I do' as magical as possible.
The bridal shower is your initial step towards the grand celebration, a delightful gathering of friends and family to share joy and anticipation. Our standard tents serve as an ideal space for this celebration, setting the stage for a memorable event. As the wedding day draws near, the rehearsal dinner offers an opportunity to bring together your close circle for a night of heartwarming speeches and shared excitement. This is where our high-peak frame tents truly come into their own. Your pre-wedding celebration will be memorable thanks to its elegant design and spacious interiors. And when it comes to the main event, the wedding reception, we offer you a choice of spectacular options. Whether you choose our standard tents or our high-peak frame tents, your guests will be captivated. Each tent provides an exclusive canvas upon which your wedding dreams can unfold, from the first dance to the last.
Our company strives to exceed your expectations, delivering not just a service, but a memorable experience. If you're in the midst of wedding planning and need a reliable, experienced partner to assist you, we're just a call or click away. Book a wedding tent online with us today or give us a call at (302) 569-2055.
How to Book Georgetown DE Wedding Tent Rentals
Booking one of our stellar Georgetown DE wedding tent rentals is easy and convenient with our online scheduling system! The toughest part of booking your tent will be choosing just one of our amazing options.
Click on the 'Tents' category under the 'Products' menu.


Here, you'll see an array of our tent options. Click on the tent that suits your needs to see detailed information and pricing.


To add a tent to your cart, choose the quantity and click the 'Add to Cart' button.


After adding items to your cart, click the 'View Cart' button that pops up, or navigate to the cart icon at the top right corner of the site.


In your cart, review your order, adjust quantities if needed, then click 'Proceed to Checkout'.


Fill out your personal information and delivery details.


Review the details of your order, then click 'Place Order' to finalize your booking.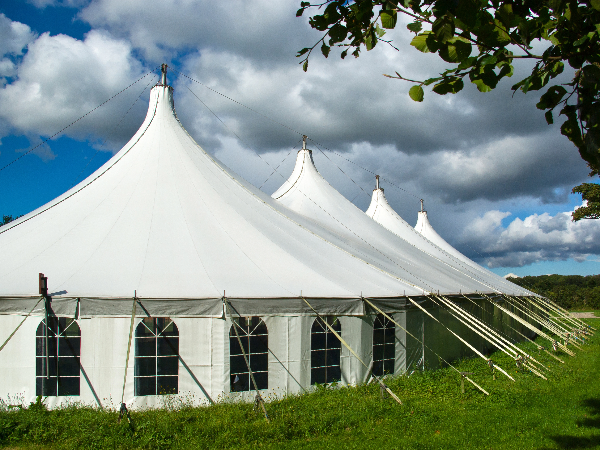 Once your booking is complete, you'll receive an automatic email confirmation, outlining the details of your order. Shortly after, a digital contract will be sent to your email address for you to review and sign electronically. After the contract is signed, our team will reach out to confirm the delivery window for your order.
In case you prefer a more personal touch or have specific queries, you are welcome to book over the phone. Just give us a call at (302) 569-2055, and our friendly team will guide you through the process.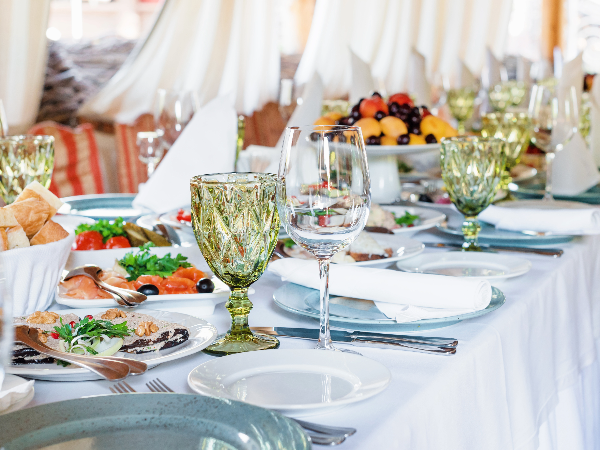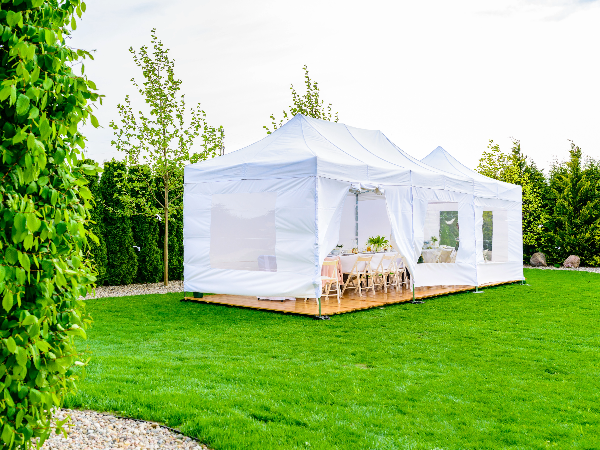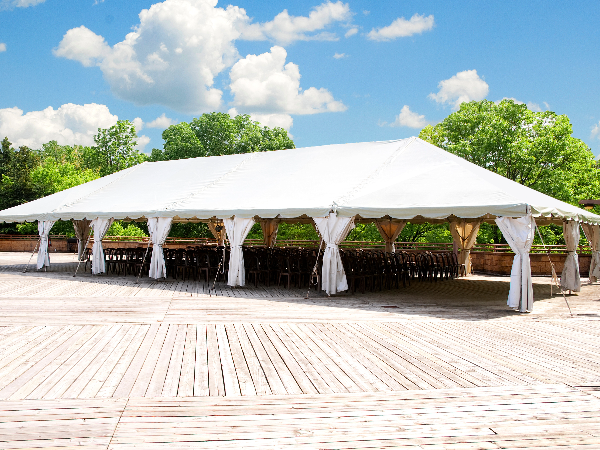 Delivering Tents Rentals Near Georgetown DE and Surrounding Areas
If you're searching for tent rentals near Georgetown DE, look no further. Located in the heart of Georgetown, DE, our company is proud to be an integral part of our vibrant community. Our partnerships span diverse sectors, from local school districts and churches to community organizations and businesses, showcasing our commitment to fostering community spirit.
We're privileged to have worked with the Indian River School District on numerous events, and we regularly support local churches in their community outreach programs. Our ties with community organizations such as the Georgetown Chamber of Commerce underline our commitment to local growth and development. We're no strangers to Georgetown's beautiful parks, either! We've helped host unforgettable events at Georgetown Circle Park, Redden State Forest, and Trap Pond State Park. We're always thrilled to set up our high-quality tents amidst such lovely green spaces.
Serving residents in zip codes 19947 and 19966 and surrounding areas such as Dover and Milford, we've been instrumental in creating memorable events across Georgetown and broader Sussex County. Our vision is to build stronger community ties, one event at a time. Whether you're a resident, a local business, or a community organization, we're sure our tent rentals near Georgetown DE will make your event a success.
Answering Your Questions About the Best Party Tent Rentals Georgetown DE Offers
If you've been on the hunt for the best party tent rentals Georgetown DE offers and need more information about our processes or options, feel free to browse our frequently asked questions below and get in touch if you need more details!
Q.
How does the booking process work?
A.
Booking with us is a straightforward process if you're looking to rent a tent in Georgetown DE. If you prefer online booking, simply visit our website and navigate to the 'Tents' category under 'Products'. Here, you can browse our selection of high-peak frame tents and standard tents. Once you've chosen a tent, specify the quantity and add it to your cart. You can then review your order in the cart and proceed to checkout, where you'll fill in your personal details and delivery information. After reviewing your order details, click 'Place Order' to complete your booking. For phone bookings, our team is available to walk you through the process and help you choose the most suitable tent for your event.
Q.
What's included in the tent rental price, and what are the conditions for use?
A.
The tent rental price from our party tent rentals Georgetown DE customers love covers more than just the tent itself. It includes the delivery, setup, and tear-down of the tent, providing you with a hassle-free experience. We handle all the heavy lifting, so you can focus on enjoying your event. Our tents are designed to withstand a range of weather conditions, but in the event of severe weather, we recommend taking the necessary precautions as specified in the contract. The contract will provide a detailed guide on the dos and don'ts of tent use to ensure safety and maintain the condition of the tent.
Q.
What areas do you serve, and how does your commitment to the community manifest?
A.
We proudly serve residents in Georgetown, DE, covering zip codes 19947 and 19966, and surrounding areas within Sussex County. Our commitment to the community extends beyond providing excellent service. Whether it's a school fair, a church gathering, or a community festival, we're there with our quality tents, helping to make each event successful. We believe in contributing to our community's growth and development, one event at a time, by providing the best Georgetown DE tent rentals possible.