Bounce House Rentals In Delaware
Moon Bounce Rentals
Jayden's Party Rentals is the leading bounce house rental company in Delaware. We provide the safest, cleanest, and most affordable bounce house rentals and inflatable rentals in Delaware. When you book online with us, you will be working with a team of party rental experts who love seeing your kids smile when they drop off their bounce house. We have an on-time delivery guarantee that no company in Delaware can beat and we also provide commercial-grade, safe bounce house rentals for our customers in Delaware. All of our bounce house rentals will be thoroughly cleaned and inspected by our staff at each set up to ensure the safety of you and your family.
DISNEY MICKEY AND FRIENDS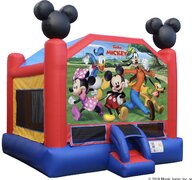 DISNEY PRINCESS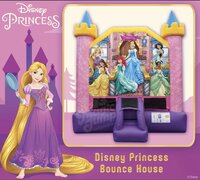 BOUNCE CASTLE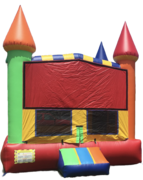 Frozen bounce house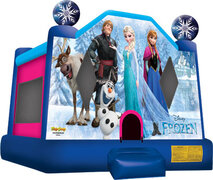 SPONGE BOB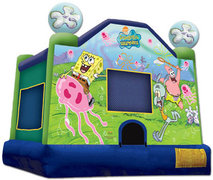 Superstar bounce house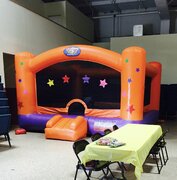 Blue waves 13x13 bouncer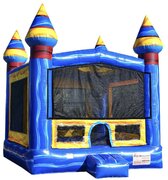 Titanium 13x13 bouncer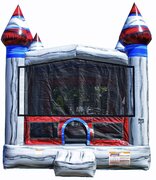 13x13 bouncer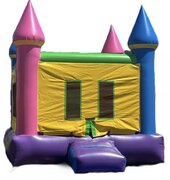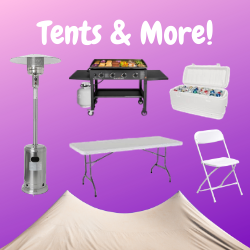 Tent, Table & Chair Rentals
We also have a wide variety of party and event rental add-ons like grills, tents, tables, chairs & so much more!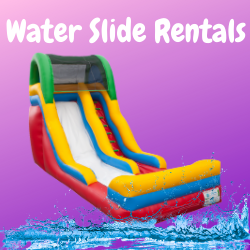 Water Slide Rental Delaware
Cool off in the summer with our water slide rentals! Jaydens Party Rental has the cleanest water slides in Delaware!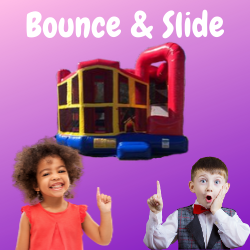 Bounce House Rental Delaware
Take your party to the next level with our Bounce & Slide rentals in Delaware. We have a wide variety of bounce house rentals to choose from. Party on Delaware!
Bounce House Rentals Georgetown DE
For fun and affordable bounce house rentals Georgetown DE can't get enough of, choose our friendly, helpful team at Jayden's Party Rentals! Over the years, we've become a household name for bounce house rental options because we help throw parties like no one else!
Whether you're planning your child's birthday party, graduation celebration, a church day camp, or just want a break from the summer heat, we have high quality, safe, and budget-friendly bounce house rentals Georgetown DE and party equipment that will take your get-together to the next level.
We're the trusted kids bounce house company in Georgetown, Delaware, because we only carry lead-free, fire-resistant industry standard inflatables. We take pride in delivering our bounce house rentals Georgetown DE on time every time so you can focus on your party. Get in touch with us at (302) 569-2055 or use our online booking tool to reserve your inflatable bounce house today!
Reserve Your Georgetown Bounce House Rental
Booking your Georgetown bounce house rental is as easy as picking up your phone! Just give us a call at (302) 569-2055 or use our convenient online booking system to view our inventory and reserve your jump house today. Keep the kids busy over breaks and entertain a range of age groups by booking your party rental equipment online. Just select your desired bounce house, add it to your cart, choose the duration of your rental, and then check out!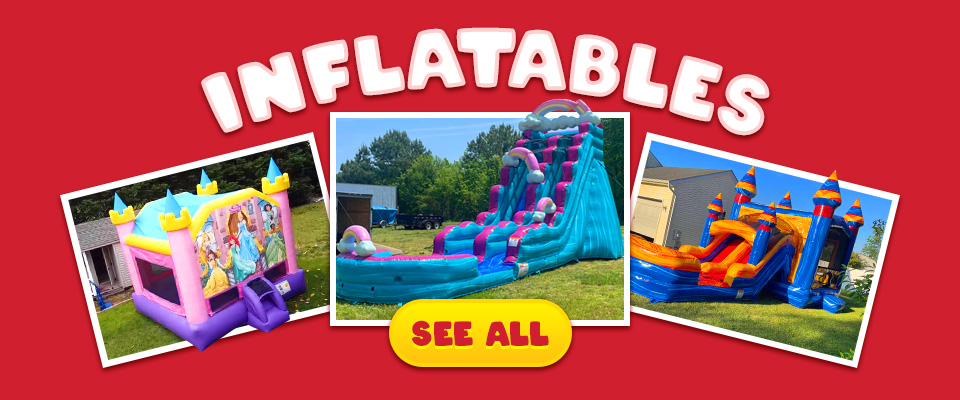 Our amazing selection of jumper rentals will suit any party theme and leave a lasting impression on all the kiddos! Our wide variety of bounce houses, water slides, tents, and tables are easy to view and book online, but if you have any questions about the best Georgetown bounce house rental for your party, get in touch with us to chat about your options, pricing, availability, party packages, and how we can help make this the best party ever.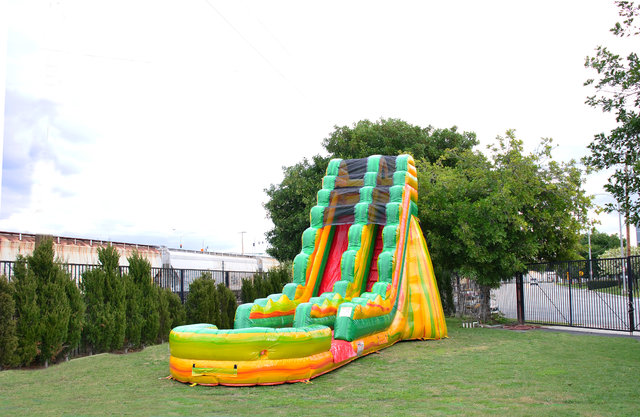 Bounce House Rentals in Georgetown Delaware
There are many reasons to have a bounce house rental in Georgetown Delaware for the upcoming months. Throw a neighborhood block party to entertain the kids and give the parents a chance to connect; take your church festival to the next level with a jump house rental; or let your employees know you care with a fun and memorable corporate happy hour.
On top of offering the most trustworthy and convenient bounce house rental in Georgetown Delaware, we can supply tents, tables, party games, and even a taco truck for your next gathering. If you're on the hunt for the best party rentals Georgetown DE can depend on for your next event, you're in the right place! Knock your party out of the park with our entertaining and memorable bounce house rentals near me Georgetown DE depends on.
Cheap Bounce House Rentals Georgetown DE Can Count On
While we can't guarantee we'll have the most cheap bounce house rentals Georgetown DE has to offer in the area, we do promise an amazing experience and competitive pricing for all of our party rental equipment. We understand your party budget is a huge factor in deciding which inflatable bounce house rental is the best choice for your needs, which is why we offer a variety of amazing options that work with most budgets.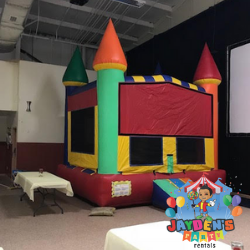 Take a look at our online inventory to see which of our affordable selections will make your party unforgettable. While many companies claim to offer cheap bounce house rentals, we offer safe, reliable, and cost-effective rentals for all occasions.
Georgetown Bounce House Slide
When you rent one of our Georgetown bounce house slide inflatables, you're renting safety, reliability, and fun! Beat the heat and keep the kids busy with one of our bounce house with slide inflatables.
Our dozens of colorful and popular themes have created countless repeat customers throughout the years. We're proud to have had the opportunity to partner with local churches, daycares, businesses, and the Indian River School District to help make lasting experiences with our inflatable rentals. When you're ready go get the party started, call us and book your Georgetown bounce house slide today!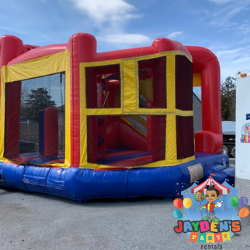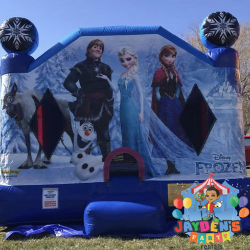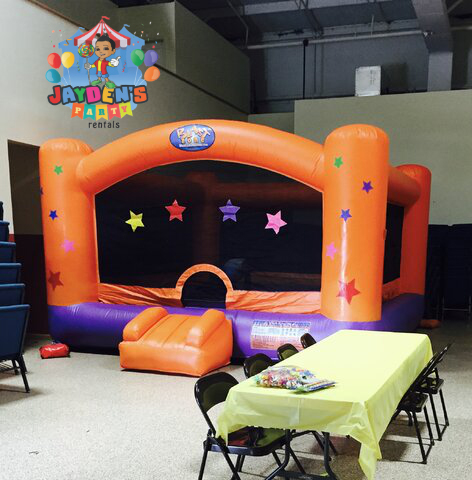 Combo Bounce Houses in Georgetown DE
One of our most popular inflatables is our combo bounce houses in Georgetown DE because they're a cost-effective two-for-one option that entertain a wide range of ages. If you can't decide on a slide or bounce house, get the best of both worlds.
The wonderful thing about our combo bounce houses is that you have wet or dry options to choose from, making them the versatile party choice all year long! Cool off and relax while enjoying the sunny weather in the spring and summer months with one of our popular water slide combos. This allows kids to have fun in the sun and relax in the interior of the bounce house as well. The dry combo houses are a great choice for the fall and winter months when the water feature isn't necessary, but kiddos still want to have fun outdoors.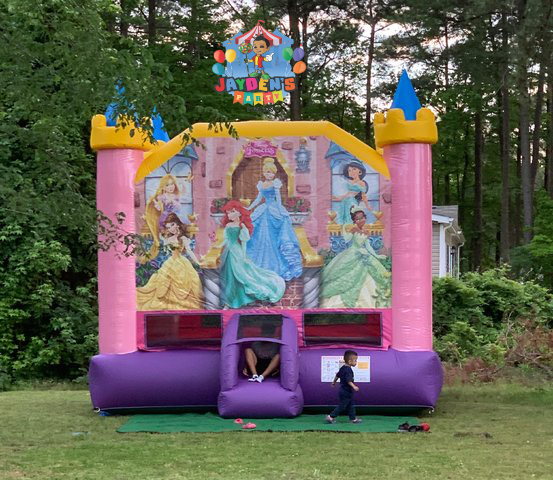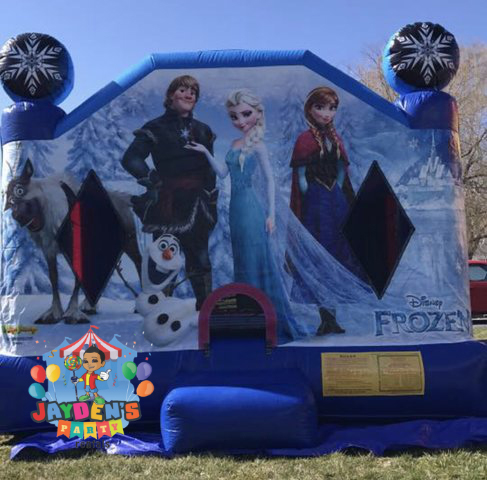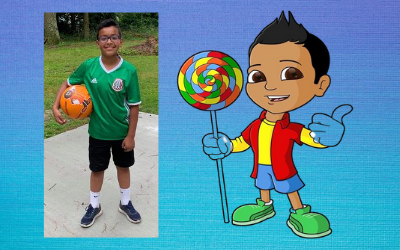 #1 Bounce House Rentals in Georgetown DE
Make your next party a total success with our bounce house rentals in Georgetown DE. Whether you're just trying to keep the kids entertained for the weekend, are planning your next family reunion, or want to surprise your little one with their favorite character bounce house at their birthday party, our 5-star reviewed inflatables are the way to go.
There's no better option for bounce house rentals in Georgetown DE, and we have the inventory, reviews, and track record to prove that. Give us a call at (302) 569-2055 to chat about how we can get the party started or use our convenient online booking platform to browse our available selections and schedule a delivery today!
Proudly Serving All of Georgetown DE - Bounce House Rentals
We're happy to offer our Georgetown DE bounce house rentals services to a large portion of Sussex County, including the cities of Dover, Milford, Rehoboth Beach, Winter Springs, Ocean City MD, Milton, Lewes, and Salisbury MD. If you're looking for the best bounce house rental Dover DE has to offer, you're in luck! We service the 19947 zipcode and guarantee on time free delivery to these locations.
If you need more information about how to book your Georgetown DE bounce house rentals, give us a call at (302) 569-2055 to discuss your options or view our online inventory!

Renting a Bounce House in Georgetown DE FAQs
Renting a bounce house in Georgetown DE should be a fun and stress-free process, which is why we'll do everything we can to answer your questions along the way. View some of our frequently asked questions below and let us know if you need additional information:
Q.
How much do your inflatable bounce houses cost?
A.
We offer a range of price points to fit most budgets. Take a look at our online inventory to view the individual prices of each product. Get in touch with us at (302) 569-2055 to discuss party packages today!
A.
Booking online is super convenient and easy. Just add the desired inflatable or piece of equipment to your cart, pick the duration of your rental, and then check out! It's just like shopping at your favorite store online.
Q.
Can I cancel for inclement weather?
A.
We understand that the weather is out of our control, and we will work with you to get your party rescheduled. Give us a call at (302) 569-2055 with any questions about cancellations or rescheduling.
Book Your Bounce Party in Georgetown DE Today!
Get the bounce party in Georgetown DE started today with our easy-to-use online booking system! No matter the occasion, our team is dedicated to making sure you and your guests have a blast. We take great pride in earning repeat business with our amazing customers. Take a look at what some of our previous bounce party renters have to say about our services:
What Customers are Saying
"Can't believe how beyond blown away with this company I am! The owner is the nicest guy ever! Came on time and set everything up! I HIGHLY recommend this company! Will be spreading the company's name around! Thanks again!!!"
- M. Edwards
"Had a very great experience with jaydens party rentals. will definitely be renting with them again. great service and help."
- K. Lynn
"They did an amazing job! I can't thank them enough! My daughter had an amazing party! I will definitely recommend them to my friends and family! Keep up the great work and thank you again!"
- N. Walls
Previous
Next